In honor of the 150th anniversary of the birth of French organist Louis Vierne, the Tacoma AGO chapter hosted a joint meeting with Seattle to hear about Vierne's life and work.
The chapters gathered at Farrelli's Pizza in Parkland, close to the campus of Pacific Lutheran University, for a joint dinner before the meeting.
Afterward, the group headed over to Lagerquist Hall, home of Fritts Organs Opus 18, to hear dual member Joseph Adam present a lecture-demonstration on the life and works of Louis Vierne.
Louis Vierne encountered significant adversity in his life, beginning with congenital cataracts. Though his vision was eventually improved with surgery, he never saw more than shapes and had to compose his music on very large scores. Though he had excellent training, including the Paris Conservatory, he often competed unsuccessfully with his organist colleagues for jobs, students and other opportunities.
During his lecture, Joseph Adam traced Vierne's life, from the time he first heard a piano, his family's move to Paris, his study at the conservatory, and influence by César Franck and other prominent organists of the day.
Following the lecture, Adam played several pieces to correlate points from his lecture with Vierne's music. The handout from the meeting is reproduced below.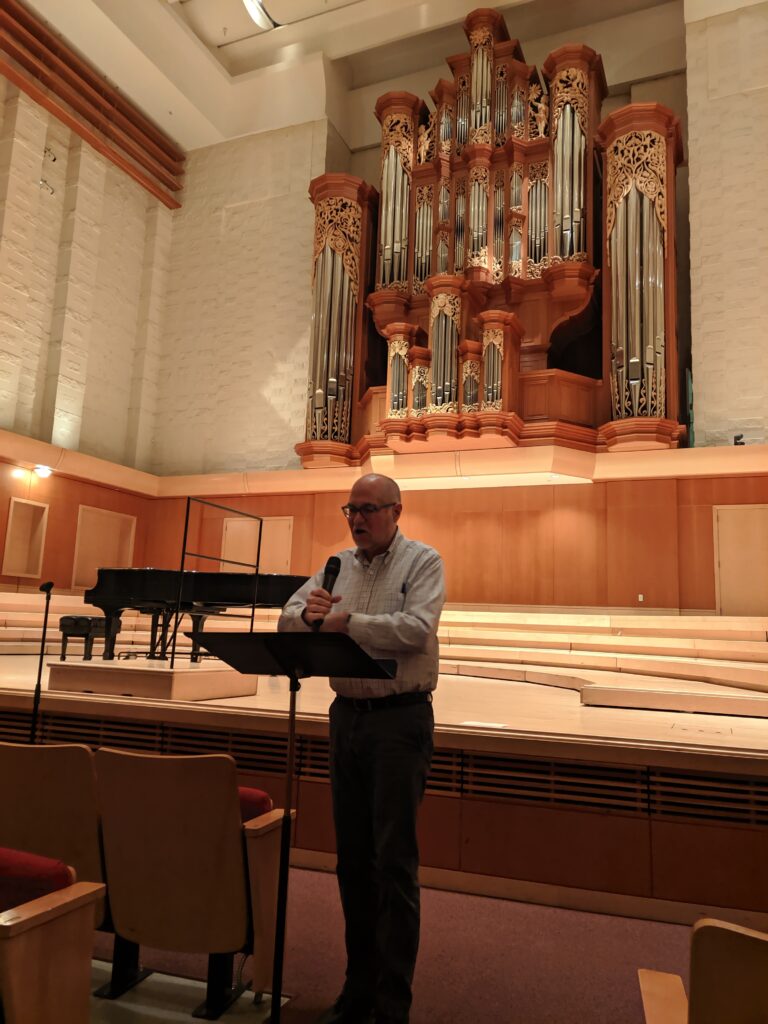 Joseph Adam is a dual member of the Seattle and Tacoma AGO chapters. He is the Director of Music at St. James Cathedral in Seattle, and the resident organist at Benaroya Hall. St. James Cathedral will highlight the music of Louis Vierne during this 150th anniversary year.
20200120-Joseph-Adam-handout